Surgery/Anesthesia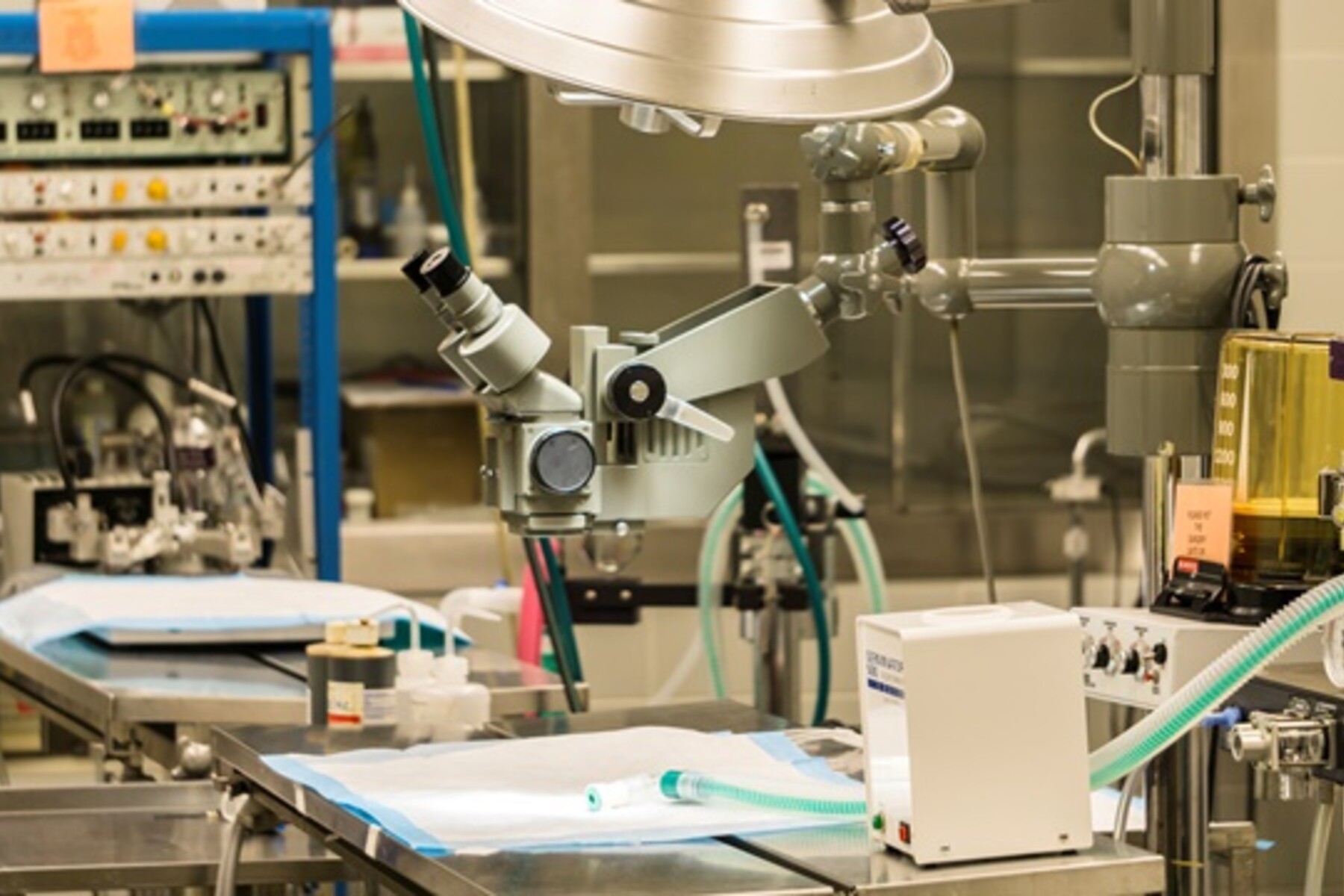 DCM's accredited and licensed facilities have a footprint of over 60,000 ft² and include a full complement of surgical, surgical support space, autoclaves, anesthetic equipment and instrumentation. DCM has the facilities and equipment to support your surgical project from start to finish.
DCM's professional staff is a strategic resource for your surgical work. We provide training in surgical/anesthetic techniques to get you started. We also work collaboratively with scientific teams on development of new models, train investigative staff on established models and routinely perform surgery for scientific staff by request.
Some examples of requested surgical procedures:
Osmotic pump placement
Hormone pellet implants
Ovariectomy, orchidectomy, adrenalectomy, hysterectomy
Nephrectomy, hepatectomy, thyroidectomy, thymectomy
Catheterization of blood vessels for blood sampling and substance administration
Caesarean section
Bile duct catheterization
Abdominal aortic coarctation
Features of DCM's surgical operations include:
Large capacity- up to 15 fully equipped surgical stations 
>25 mobile anesthetic machines equipped with precision vaporizers and anesthetic circuits with waste gas scavenging
Ventilators, including Hallowell Micro-Vent for use in mice & rats  
Anesthetic monitoring equipment including capnometer, pulse oximeter, oscillometric blood pressure measurement, ECG, body temperature measurement
Hot bead sterilizers
Fiber optic cold light sources
Dissecting microscopes and surgical magnification glasses
Surgical instrumentation including fine microsurgical instruments
Height adjustable surgical tables
Surgical supplies including reflex clip appliers, cautery pens, laryngeal mask airway devices, endotracheal tubes for use in rodent models, intubation stand, catheters, cannulas, biopsy punches, intravenous fluid warming and infusion pumps.
Infusion/syringe pump 
Induction boxes
Heat pads
Fully equipped pre-surgical stations for surgical preparation and post-surgical stations for patient recovery
Dedicated autoclaves for full or flash sterilization cycles
Contact us to let us know how we can support your work.